Nicole Völker, BSc
Room 517
Nicole.Voelker@student.uibk.ac.at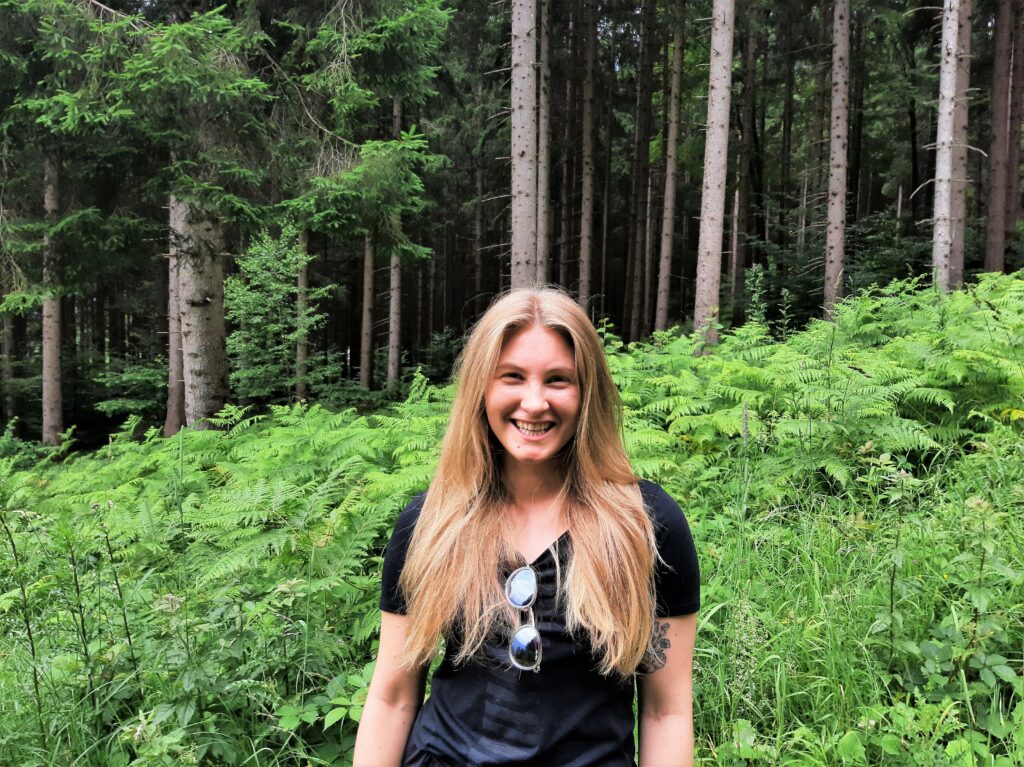 My childhood at the North Sea and later in the Bavarian nature have shaped me very much and awakened my great interest in the animal and plant world. In my free time, then and now, I was and am to be found outside in nature. For me and my environment, it was clear very early that I would study biology. With my first scientific work in molecular ecology, I got stuck exactly in this field, and so I knew already at the beginning of my master studies here in Innsbruck that I would like to write my thesis at this department and in this working group. For me, it is exciting to see what can be discovered with the help of genetics and how much can still be learned with this component.
My thesis is about the alpine salamander (Salamandra atra), which is one of the few amphibians that is not bound to water bodies in its life cycle. As the name implies, the occurrence of this animal is largely restricted to the Alpine region; it is, in fact, an Alpine endemic.
By studying several populations throughout Tyrol, I can provide insight into the genetic diversity and show if and how much they differ in their genetics. This knowledge will also be necessary for establishing a conservation population in the future to counteract extinction caused by the chytrid fungus Bsal (Batrachochytrium salamandrivorans).
I am very happy that I can take a first look at the genetics of this species and also contribute to the conservation of these salamanders with my work.
Research topics
Alpine endemism
Conservation biology
Herpetology
Population genetics and genomics
Speciation and gene flow