Carolin Strutzmann, BSc
Carolin.Strutzmann@student.uibk.ac.at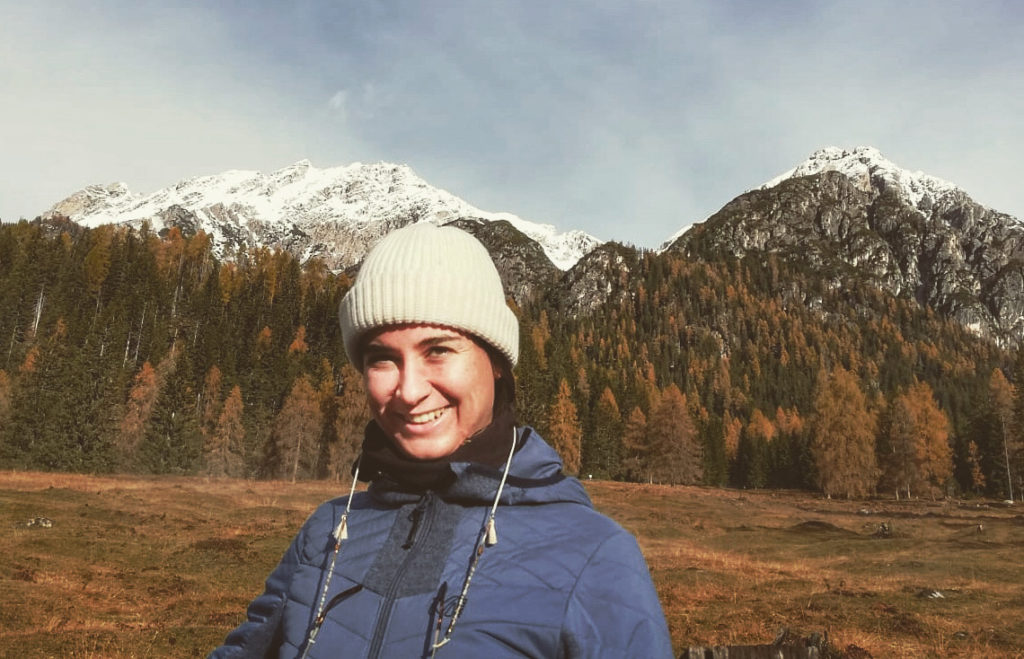 After finishing my Bachelor´s degree (Molecular Biology) in Graz, I decided I would like to combine my molecular background with environmental questions. Therefore, I moved to Innsbruck to start with the master's degree in Ecology and Biodiversity.
For my master thesis, I´m working within the INTERREG-A-project "protect Alps", with Veronika Hierlmeier as PhD student. Biodiversity loss has been affecting all kinds of species since several years now, but especially insects are suffering not only from climate change and habitat loss but also from harmful, globally distributed substances. The so-called POPs (persistent organic pollutants) might have a huge impact on their development and life span. In a field study at Zugspitze (Germany) and Hoher Sonnblick (Austria), the burying beetle Nicrophorus vespilloides was collected, followed by measuring the concentrations of POPs.
My part will be to investigate, using wing asymmetry as proxy for fitness, potential influences of POPs on the beetles – paralleled by assessing the level of inbreeding using population genetics, as also inbreeding could cause wing asymmetry.
This "protect Alps"-project is a valuable and a very interesting research to get to know more about POPs and their effects on loss of insect biodiversity.
Research topics
Biodiversity
Population genetics and genomics
Environmental chemistry
Other interests
Climate-change biology
Wildlife monitoring
(Sexual) behavior